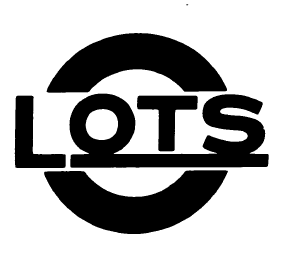 LAW OFFICE
TECHNOLOGY SOLUTIONS
Unique solutions for your business
No two businesses are the same. We believe the technology supporting your business operations should reflect the specific needs of your company. That's why we offer unique IT solutions, Email hosting and Legal Software Consulting.
Legal Software Consulting
Since 1999, Law Office Technology Solutions, Inc. has offered expert online and on-site support,installation and training for time & billing, case/practice management and accounting software. LOTS specializes in implementing, supporting, and training on the tools and software that drive today's fast-paced law firms. Tools that streamline, manage and share critical case, contact and calendar information – all in an easy and efficient solution that truly fits your business needs. Whether you're installing a new practice management system or need help integrating your billing system - LOTS has the team and experience to make it happen. For a full list including video overvies of each solution please click below for the list of the Legal Software we can provide.
Email Hosting
Tired of running mail servers in-house? Save time and money with business email hosting from Law Office Technology Solutions, provided by Rackspace.
We support basic email solutions (POP3 or IMAP) & hosted exchange solutions.
We provided full backup and support of your email system. For more information on these products please click on the link below and send us a message about which type of email solution you are looking for and a LOTS representative with be in touch with you right away..
​
IT Consulting
Law Office Technology Solutions, Inc. is a full-service IT consulting company based in Islip, NY. We apply unique technology solutions to your small or medium-sized business. Once a business owner defined the needs to take a business to the next level, we will define a scope, cost and a time-frame of the project. Our role of the IT consultancy company is to support and nurture the company from the very beginning of the project till the end, and deliver the project not only in the scope, time and cost but also with complete customer satisfaction. Click below for a list of vendor partners we have teamed up with to deliever successful IT implemenation and support.