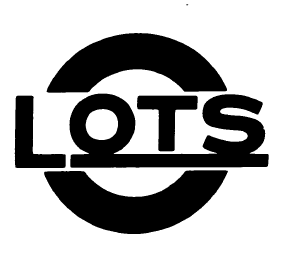 LAW OFFICE
TECHNOLOGY SOLUTIONS
Amicus Attorney Small Firm
Amicus Attorney Small Firm is designed specifically for small law firms and solo practitioners. This easy-to-use practice management tool ensures legal professionals stay on top of their practice and keep control of their day - effortlessly. Small Firm ensures all daily tasks (calendar, to do lists, contact list, communications, time entries, tasks, notes and more) are organized and stored in one integrated system.
Adding a Maintenance Plan gives you access to Amicus TimeTracker - an extension of Amicus Attorney that enables you to do time entries on any smartphone, anytime and anywhere.
Features:
Your Law Office On Computer
The key to Amicus is the way it integrates all the information in your practice. Information need only be entered once - and is available wherever and whenever you need it. Individually or firm-wide. Everything is organized - nothing falls between the cracks. Reuse information, knowledge and processes in new matters as they come up. Gain insight from reports on cross-sections of your practice. Increase billings from automatic time entries. Share information with various third-party products. Amicus introduces a whole new realm of capabilities while increasing your productivity and peace of mind.
File Information Is Instantly Accessible
Amicus Attorney organizes all of your file information and keeps it right at your fingertips so you can always find it quickly. For each of your files you can track appointments, tasks, contacts, communications and time spent across all of the members of your team. You can attach documents of any type to a file and access them at any time. You can quickly track progress on a file and generate several types of status reports. Amicus allows you to reuse this information to generate documents using HotDocs®, Microsoft® Word or WordPerfect®. Customizable fields allow you to tailor files to different practice areas and set up Amicus Attorney to work the way you do.
Dailies - Proactive Assistance
The Amicus Dailies module helps you answer the question "What's going on today?". In one integrated desktop, it provides you with an overview of your practice, your firm, the legal community and the world around you. Daily proactive practice reminders such as today's critical events, advice on managing your To Do list, reminders to make or post time entries and suggestions for business development help you stay on top of your practice. View all of your appointments, tasks, messages and emails in an easy-to-read format so you know at a glance what you have to do today. Bookmark items you use most often by adding them as a favorite or optionally use the customizable Dashboard to create your very own personalized screen to see and work with information that is most important to you.
Calendar - Manage Your Day
Your calendar tracks your appointments, displays deadlines and lists to-dos in a familiar daybook format. Your day's communications and notes are also readily available. View your calendar by day, week, month, year or in lists. The group calendar lets you easily schedule meetings or assign tasks to others. Save profiles for the calendar views that you use on a regular basis. Tasks are brought forward until you mark them done. Regular events like weekly meetings need only be entered once. Link related tasks for easy rescheduling. Or specify that a task should be scheduled only after the completion of a preceding task. Drag and drop events to reschedule them. Record less important tasks on a "do someday" schedule. Set preferences for automatic time entries when tasks are completed. Click the DO™ button and Amicus Attorney will assist you with the task - dial the call, draft the document and much more. Besides organizing what you have to do, Amicus Attorney helps you do it.
Tasks - Manage Your To Do's
The Tasks module gives you a centralized place to get organized and get things done. Enter To Do's just by typing in the list. There is no extra dialog needed, so you can quickly jot down new tasks as you think of them, and refine the details later. See all of your To Do's across any range of time or files in one easy to manage list. Even those you have assigned to other members of your team. Sort them. Change priorities or dates. Reassign them. Check their status. Manage delegated tasks all in one place. Managing the task list for yourself and your team has never been easier.
Keep Track Of The People In Your Practice
The most important aspect of your practice is the people with whom you work. Amicus Attorney organizes all of your contact information in a familiar way: a card index. For each person, you can see complete contact information including lists of events, communications, relationships and files. Share this information with others on your team so that everyone is in the loop. Find a particular person quickly in the contact index. When someone's personal information changes, just click and edit. Changes are updated throughout the system for other Amicus Attorney users in the firm. Store unique information about each of your contacts with many custom fields. Check for conflicts of interest. Stay in touch with business development tools and reminders.
Universal Communications Management
Click the phone button on a business card anywhere in the system to start a call. Amicus Attorney times and makes note of all the details. To refresh your memory while you're talking, review a record of earlier calls with the person, or see all previous calls with anyone on the file. With one click you can create a Call Back Reminder or do a time entry for the call. You don't have to type anything because Amicus Attorney fills in the details. Sent and received email messages are managed in the ComCenter and are automatically saved to the appropriate contacts and files. Simply click on any email address on a contact or file to create a new message. Phone messages are also handled by the ComCenter and can include both your own and those taken by others on your behalf.
Keep Track Of Your Time Do more. Bill more. Go home early.
While you are working, Amicus Attorney is in the background keeping track of what you are doing. Automatic time entries are created for daily activities like phone calls, email and to-dos. Or you can create new time entries quickly and easily with handy shortcuts. Amicus Attorney Small Firm has fully integrated time sheets that can be used with Amicus Small Firm Accounting. Not only does this help you track your time more easily, it also helps you manage your practice more efficiently. See the time on a file. See cross sections of your time by activity, file type, date range and more. Review your time by day or month. Be alerted when you have forgotten time entries. Quickly see how your billable hours compare with the goals you set for the year. Post time entries electronically to your accounting system. Time gets to accounting faster, more accurately and without anyone having to retype it!
Mobile Time Tracking using Amicus Time Tracker
Amicus TimeTracker

brings Amicus Attorney to your mobile phone. Now you can see and do your time entries on your smartphone, anytime, anywhere! Imagine the convenience of being able to do your time entries wherever you are. Capture billable time you were losing before by recording it live on your phone! Amicus TimeTracker makes your smartphone an extension of your Amicus Attorney. It provides an instant, live connection to your time entries from your phone. No matter where you are or what you are doing, if you have a smartphone, you can record your time. Create new time entries, edit previous ones, see your list and running totals for the day, week or month. Your file list is at your fingertips. Handy shortcuts help you do a complete time entry with just a few touches. The second you hit save, it is not only on your phone, it is also in your Amicus database at the office. So your time is on the client file and ready for billing, wherever you are! Using bank-grade encryption and the incredibly secure Microsoft Azure, Amicus TimeTracker helps you make more money by ensuring that you can always record your billable time. It is available FREE when you get Amicus Attorney Small Firm and a maintenance plan.
Take Note
Use the "magic" legal pad for fast recording of any action item, note, fact or task. Record anything at any time as a note. No details dialog to call up, no buttons to click, no selections to make - just get that thought down while you are thinking of it. Then later, you can cross-reference the note to a particular file, or convert it into a different type of record. Or send notes as messages to colleagues. Eliminate the clutter of paper notes around your desk.
Integrated Knowledge Management
The Library in Amicus Attorney is a unique knowledge management tool that integrates legal research into your client matter files and the balance of your practice management. Using the Library, you can keep all of your information resources, such as research memos, opinion letters, factums, online services and Internet or Intranet sites at your fingertips. The Library is a firm-wide repository for research and expertise. You can store information in personal and firm-accessible sections that grow with your practice. It can also act as a gateway to online legal research and other resources and allows you to track access to paid services. The incredibly flexible organization structure can be tailored to your specific needs. All library information can be filtered and searched.