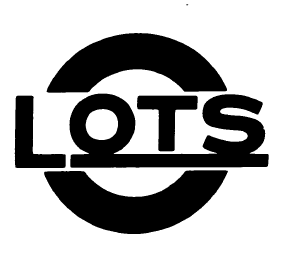 LAW OFFICE
TECHNOLOGY SOLUTIONS
Amicus Attorney Premium Edition
The World's Leading Practice Management Software

Amicus Attorney Premium Edition

is the ultimate in practice management, designed for legal professionals who want the best. Intuitive and easy to use, the Premium Edition offers superior functionality and is powerful, flexible and scalable for firms of all sizes.
Amicus Attorney is designed to help you improve the efficiency and profitability of your firm and to help you get the most out of the time you spend practicing law. There are literally thousands of features that make up Amicus Attorney Premium Edition.
Your Law Office On Computer
Amicus Attorney is practice management made easy. Designed by lawyers for lawyers, this world leading software provides a comfortable, familiar environment. Amicus Attorney understands what you need to do and helps you do it. And it helps you get paid for it. A wealth of functionality is integrated into a single, lawyer-friendly system. Integration has so many benefits, from natural workflow to re-using information, enhancing teamwork and capturing more billable time. It will increase the organization of your firm and allow you to practice more efficiently.
Amicus Anywhere
A
micus Anywhere is a mobile extension that lets you use Amicus Attorney Premium Edition on almost any device, anywhere, anytime. Amicus Anywhere gives you a real-time connection to Amicus Premium through a browser - providing all the core functionality someone working outside the office would need. So whether you want to use a home PC, Mac, iPad, other tablets or even a smartphone, you can manage your practice from wherever you might be. With Amicus Anywhere you have the ability to access and work on documents that are stored on your own secure server. It gives you an unprecedented level of flexibility, convenience and accessibility to your documents - regardless of location or device. It really is like having your cake and eating it too! The security of having your own database on your own server – nothing is stored in the cloud or on your device. The full power and functionality of the world's best and most complete practice management system – much more than any "cloud" product could offer. The freedom to use it from anywhere on any device. You get the advantages of cloud, and the powerful that comes with the features of the desktop Premium Edition. *Amicus Anywhere is available as an opt-in when you sign up for a maintenance plan
Amicus TimeTracker
Amicus TimeTracker brings Amicus Attorney to your mobile phone. Now you can see and do your time entries on your smartphone, anytime, anywhere! Imagine the convenience of being able to do your time entries wherever you are. Capture billable time you were losing before by recording it live on your phone! Amicus TimeTracker makes your smartphone an extension of your Amicus Attorney. It provides an instant, live connection to your time entries from your phone. No matter where you are or what you are doing, if you have a smartphone, you can record your time. Create new time entries, edit previous ones, see your list and running totals for the day, week or month. Your file list is at your fingertips. Handy shortcuts help you do a complete time entry with just a few touches. The second you hit save, it is not only on your phone, it is also in your Amicus database at the office. So your time is on the client file and ready for billing, wherever you are!
File Information Is Instantly Accessible
Client matters are the building blocks of your practice - you open a file for each. Everything you do and everything you bill revolves around these files. Amicus Attorney understands this. It makes all your files and all the file content instantly accessible, better organized and much easier to use. By just clicking on a file you can see all the associated people, appointments, tasks, documents, research, time spent, emails, phone calls and more - or a complete chronology of everything. Draft documents. Plan the next steps. Review the history. Report to your client. Quickly produce different types of status reports. Customize your own pages of information to track whatever you need in your practice. You can even save some or all of the steps of a typical transaction as a "precedent" to re-use next time you have a similar case. Or link events according to the legal rules. Everything is at your fingertips.
Dailies - Proactive Assistance
The Amicus Dailies module helps you answer the question "What's going on today?". In one integrated desktop, it provides you with an overview of your practice, your firm, the legal community and the world around you. Daily proactive practice reminders such as today's critical events, advice on managing your To Do list, reminders to make or post time entries and suggestions for business development help you stay on top of your practice. View all of your appointments, tasks, messages and emails in an easy-to-read format so you know at a glance what you have to do today. Optionally use the customizable Dashboard to create your very own personalized screen to see and work with information that is most important to you.
Calendar - Manage Your Day
The Calendar in Amicus Attorney provides comprehensive scheduling that works the way you do. Manage appointments, tasks, deadlines (and more) for yourself, everyone in your workgroup or your entire firm. The Calendar is flexible and allows you to display your information in a wide variety of formats. Create and save customized calendar profiles, identify and schedule shared resources or use the handy date calculator. Link events for rescheduling together. Automate your court docketing. Convenient group scheduling allows for easy identification and scheduling of everyone's calendars. Flexible appointment reminders make sure you never miss an appointment. Email notification of new and changed events means that nothing slips though the cracks.
Tasks - Manage Your To Do's
The Tasks module is the ideal place to get organized and get things done. It's your ultimate To-Do list and it couldn't be faster – just type and hit return. Each line becomes a "To Do" in Amicus so you will never lose track of it. But that's just the start. You can also see a list of all your tasks over a given time period so you can sort and set priorities. The program makes it easy to assign tasks to others and monitor their status. You can even link related tasks so that they are scheduled in relation to each other. View tasks for anyone in your workgroup, or use custom task profiles to include who, how and what tasks to display. There is even a TimeLine view to display Tasks chronologically across the screen. Best of all, the ability to edit-in-place allows for rapid creation and modification of tasks.
Keep Track Of The People In Your Practice
The people module is a truly flexible and powerful contact manager and Customer Relationship Management ("CRM") tool that stores information about all of the people you interact with in your practice. For each person you can see complete contact information including lists of events, communications, files, documents, relationships and more. Start a phone call or a letter, send an email or go to a web page with one click of the mouse. Stay in touch with clients easily with valuable business development tools and reminders. Conflict of interest checking will help you reduce risk in your practice.
Universal Communications Management
Stay on top of all your communications. Track email, phone calls and messages in one place. Know whom you need to get back to - and whom you are waiting to hear from - with information that's completely integrated with your files. So with a single click from a phone message you can remind yourself of who they are, what their file is about, and what was last done. You're more in control when it's all in one place! One-click time entries ensure you bill for all of your communications, including your emails, whether sent or received. Amicus Attorney integrates with Outlook® so completely that Outlook's email view actually appears within Amicus Communications. So you have the best of both worlds, with no compromise: all the features of Outlook email and all your Amicus information at your fingertips. All your emails can be tracked, automatically cross-referenced to files and available for one-click billing.
Keep Track Of Your Time
Bill more time, more easily. While you work, Amicus Attorney is in the background, keeping track of what you are doing. It will often present you with a time entry, completely filled in for you. Or you can create new time entries with handy shortcuts, far easier than scribbling them out on paper. Use the floating timer toolbar if you like - it's available in any application. Send time entries electronically to your accounting system, so that time gets to accounting faster, more accurately, and without anyone having to retype it. Ensure that bills never go out without all your time on them. See the time on a file. See cross-sections of your time by activity, file type, date range and more. Review your time by day, week, month or year. Be alerted when you have forgotten time entries. Check out how your billable hours compare with your goals for the year.
Take Note
Use the "magic" legal pad for fast recording of any action item, note, fact or task. Record anything at any time as a note. No details dialog to call up, no buttons to click, no selections to make - just get that thought down while you are thinking of it. Then later, you can cross-reference the note to a particular file, or convert it into a different type of record. Or send notes as messages to colleagues. Eliminate the clutter of paper notes around your desk.
Save Time Using Favorites
Bookmark the items you use most often in Amicus by adding them as a favorite. The Favorites Module holds anything in Amicus that you use on a frequent basis. Just right-click on any list to add the item as a favorite. Favorites can be used to provide quick access to your most pressing Files or Contacts. The module can also hold your Notes, Documents, Library pages, and even your Internet Explorer® favorites. Commonly used items are never more than a click away.
Integrated Knowledge Management
The Library in Amicus Attorney is a unique knowledge management tool that integrates legal research into your client matter files and the balance of your practice management. Using the Library, you can keep all of your information resources, such as research memos, opinion letters, factums, online services and Internet or Intranet sites at your fingertips. The Library is a firm-wide repository for research and expertise. You can store information in personal and firm-accessible sections that grow with your practice. It can also act as a gateway to online legal research and other resources and allows you to track access to paid services. The incredibly flexible organization structure can be tailored to your specific needs. All library information can be filtered and searched. Find and Control Your Documents From a single, centralized location you can have quick and easy access to all documents on Amicus files, contacts and events. Manage your own or firm-wide documents. With a click you can open, edit and print documents, check them in or out, add new or delete existing files, create time entries for working on the documents and add them to your Favorites list for quick access.And with Amicus Anywhere you have the ability to access and work on documents regardless of where you are or which device you are working on. Convenient. Flexible. Information at your fingertips.
Amicus – In Your Documents
The Premium Edition is dynamically linked to the applications in Microsoft® Office. So you can access your Amicus information without ever leaving the document you are working on. Save your document to a file in Amicus from within Word or any other Office application. Do a time entry for working on a document without ever leaving the document. Word will even recognize the names of your Amicus files and contacts as you type, creating links back to even more Amicus information. For example, you can click on someone's name in a document to insert their address, make an appointment with them or bring up their full contact information. Or select any topic in your document and search across Amicus for more information about it. Many of these features are available in WordPerfect® too.