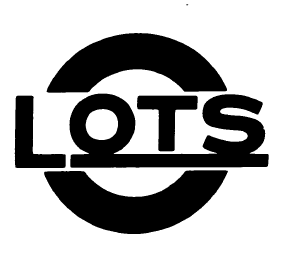 LAW OFFICE
TECHNOLOGY SOLUTIONS
Amicus Anywhere
If you've used Amicus Attorney Premium Edition, you've experienced the rich set of tools at your disposal – it truly is a comprehensive and scalable practice management solution with literally thousands of available features. It has helped countless lawyers improve the efficiency and profitability of their firms and get the most out of the time they spend practicing law.
Imagine there was a way to take the power of the world's leading desktop practice management solution and weave it together with the best that cloud solutions can offer ...
The latest version of Amicus Premium makes this possible, continuing to offer the rich set of features you'd expect from the world's leading practice management solution, while offering complete mobility and flexibility. Enabling you to manage your practice on your mobile device, anywhere and anytime!
Introducing Amicus Anywhere
Amicus Anywhere provides a secure, instant, live connection to Amicus Premium through a web browser. So whether you want to use a home PC, Mac, iPad or smartphone, you can manage your practice from wherever you are.
Manage your client matter files

Review your calendar, that of others in your firm, or a full group calendar.

Access and work on your documents.

Plan your tasks and coordinate those of others

Do your time entries

Track your phone calls, or review the history of previous calls

S

ee your phone messages and return them

Have the information for all your contacts.

Read, edit and add new entries...all at your fingertips!
Here's The Real Magic...
The real magic occurs the very second you hit 'save'. Your work not only updates on the browser you are looking at on your smartphone or iPad, but it is instantly saved in your Amicus database at the office. All of this while maintaining the highest levels of security: bank-grade encryption and the incredibly secure Microsoft Azure.
Best of Both Worlds
The security of having your own database on your own server – nothing is stored in the cloud or on your device. The full power and functionality of the world's best and most complete practice management system – much more than any "cloud" product could offer. The freedom to use it from anywhere on any device. So you get the advantages of cloud, and the power of Premium.
TimeTracker Too!
Amicus Anywhere also includes

Amicus TimeTracker

, so you can see and do your time entries effortlessly on your smartphone, anytime, anywhere. Capture billable time you were losing before by recording it live on your phone. Just imagine having the convenience to practice law anytime, on any device and having the luxury to do so anywhere you want.This is Amicus Anywhere!
*Amicus Anywhere is available when you purchase Amicus Premium Edition with a Maintenance Plan.